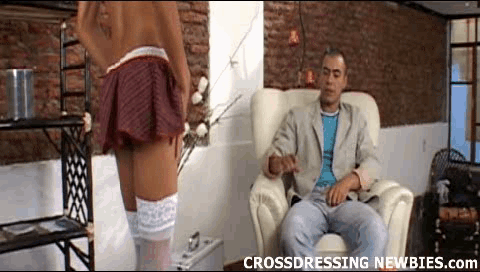 share gif:

He was looking forward to taking on this sissy slut and knew that a first-time cross-dressing was going to love every second of their erotic sexual adventure together.

Get in here and strip down for me. I want to get you all dressed up like a pretty lady so that I can eventually treat you to the cock that you so desperately want. Put that wig on and slip into those stockings - that's it, what a good girl. Oh, and don't forget the dress, I want that to drape over your body while I fuck you in the ass.

Do you like your first sissy adventure? I love it when I get to fuck crossdressers hard and deep in their tight asses. I'm going to make sure that you get a nice healthy load of cum deep inside you that shows just how hot you are as a woman. You did great today sissy and of course I'm happy to do this again - you were fantastic!