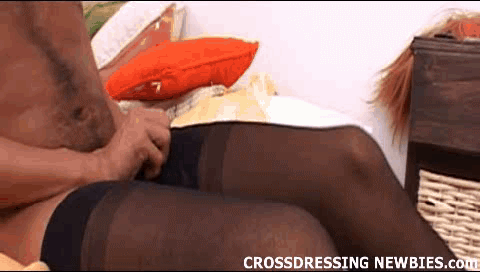 share gif:

The concept of cross-dressing was only suggested to him a few days ago, but now the idea has really taken over. Watch this sissy get their first taste of switching sides.

I think I'm going to start off by wearing some sexy stockings. The idea has always been enjoyable for me: get all dolled up like a little slut and then hopefully find someone willing to fuck me in the ass. I'm going to put on some sexy black underwear too - guys love panties and whatever they want, this sissy bitch is going to give it to them.

Wow, I feel so amazing dressed up as a woman! Now all that's left is for me to put some makeup on, attach this wig and then I'm all set. All of the men are going to want to take this sissy home. I look so sexy and I know that this isn't going to be the last time that I cross dress. I just really wish some hunk would come along and plow me like the girly slut I am!