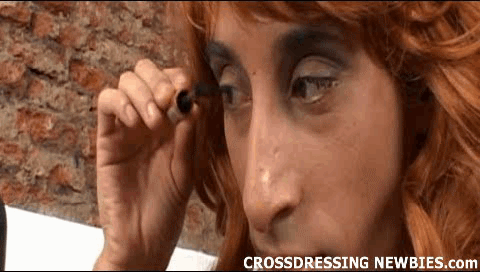 share gif:

Becoming a sissy for the first time is such a magical experience. This lucky guy is ready to crossdress and he's feeling so right about his transition into femininity.

Having phone sex is really fun, but I want to take my sexual experience with femininity to the next level. I'm going to strip down and do what I've wanted to do for months on end: dress up as a lady and learn to love the fact that I adore the idea of cross-dressing. It just feels so right and I know I'm going to have such a good time.

I think I look amazing with my stockings, wig, makeup and dress! I doubt that if I went out to try and find a man they'd even realize that I had only been a woman for a day. All of this sissification is turning me on, I think I'm going to masturbate like the dirty little cross-dresser I am. I love being a sissy and it gets me so horny to see myself as a pretty woman.