I am cross-dressing for the first time today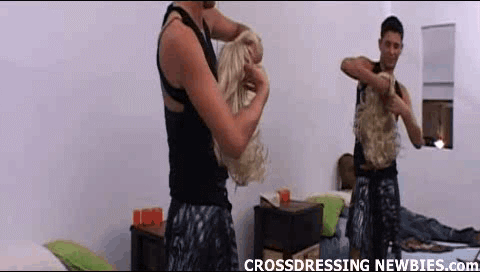 share gif:

This is the first time he has cross dressed and it's going to end in a very sexual fashion. A hung black stud is just waiting to get his hands on that sissy ass.

I think I look really pretty and from the way this stud is looking at me, I'd say that he thinks the same too! I'm going to put on lots of makeup so he adores me and then treats me like a slut. Yummy, this big black cock is just as good as I imagined. Being a woman is easy! Now how about you give me what I really want, you ebony stud?

Fuck, I love being bent over and fucked from behind. This dude has a massive cock and it feels incredible in my tight ass. The lady in me just wants to make sure that he's fully pleasured - I'm going to take this dick for as long as I can and hope he cums deep inside me. It would be so hot to get his delicious cum to wrap up my awesome first time as a sissy.