I am such a pretty lady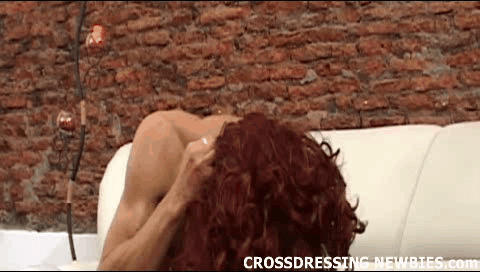 share gif:

The first time cross-dressing is always the best. This guy is about to enter a whole new world of pleasure when he becomes a sissy for the very first time.

I'm going to start with some makeup because it's something I've always wanted to do. Perhaps a little bit of blusher here and a dab of eyeliner there - oh my, I really am quite the pretty lady! This is really turning me on, I have to get dressed up and see what I look like when I'm fully in the sissy transition.

This wig is fantastic and the color suits the outfit I got perfectly. I'm going to slip into these red stockings and and panties to finally seal the deal. I want to be able to live as a woman whenever I want. I feel so sexy and this cross-dressing thing is so enjoyable. All I need now is a guy to show me what it's like to really be a woman.