Watch me turning myself into a lady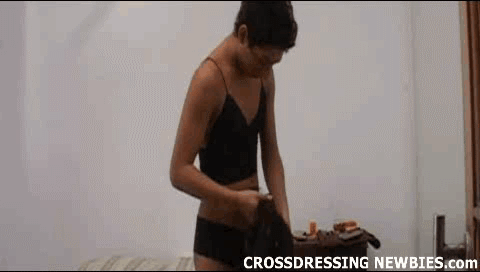 share gif:

No one is home, the items are available and it would be a lot of fun. Combine those elements together and what do you have? A first time sissy getting in touch with their feminine side.

The makeup should be where to start - I need to make sure that my face is able to be feminine. If I just apply a little bit here and a little bit there - oh, wow! I didn't think that it would be so easy to turn myself into a lady. The hard part is over, now the fun is really going to begin with getting dressed up so I can have some solo fun in the kitchen. This cute outfit makes me feel so sexy. The stockings are great, the bra is incredibly soft and the panties make me feel like the woman I've always wanted to be.

Sissification seems like a lot of trouble at first, but I can see now that it's so worth it. I feel like a beautiful woman and I just can't wait to jerk off my sissy cock while fantasizing about being fucked by a big, strong man.